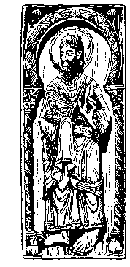 Occasional Services for Pastors
Click on any of the titles below to see either a complete liturgy or worship ideas for that occasion.
Donations are gratefully received if you find something useful.
.
.
Installation of a Call Committee
Who Chooses a Shepherd?
Discernment Basics for Call Committees and Church Councils
Five Devotions on Discernment

Order of Welcome for an Interim Pastor
Order of Farewell for an Interim Pastor
For Giving of the Title "Emeritus"
Thanksgiving at the End of a Ministry
Shepherd Liturgy Many elements in this Good Shepherd Sunday liturgy (Easter 4) make it useful in developing a service of ordination. The Eucharistic Prayer of the Good Shepherd could also be used for any of the other services above.