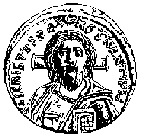 Easter Directory
Below you will find a list of Liturgies and Ideas for the Season of Easter
Donations are gratefully received if you find something useful.
.
.
Notes on the Easter Vigil
Stayed away from an Easter Vigil because of the "too long, dry and boring" critique? Consider these ideas to blow that critique away.
Six Stories for the Easter Vigil
Stories to make this section LIVE!
The Triduum: The Great Vigil of Easter
(without Baptism or Reception of New Members)
The Triduum: The Great Vigil of Easter
(with Baptism)
The Triduum: The Great Vigil of Easter
(with Reception of New Members)
The Triduum: The Great Vigil of Easter
(with Baptism and Reception of New Members)
Festival Eucharist for Easter Day
After an Easter Vigil
Festival Eucharist for Easter Day
with Blessing of the Paschal Candle
The Ascension of Our Lord (Thursday)